If you run a small business your most pressing challenge today is probably recruiting employees. Hiring good people has always been a challenge. But if you run a small business today, the challenge can be overwhelming. Over the years we have helped many of our clients with employee recruitment and have found some strategies and techniques that we'd like to share.
Like many of our clients, we run a small business too. So let me start with our hiring experience back in the 1990s. I think you'll find this relevant today. Our problem was finding salespeople. No one wanted to do sales. At one point we took out a yearly contract with the local newspaper and ran a want ad every day for a year.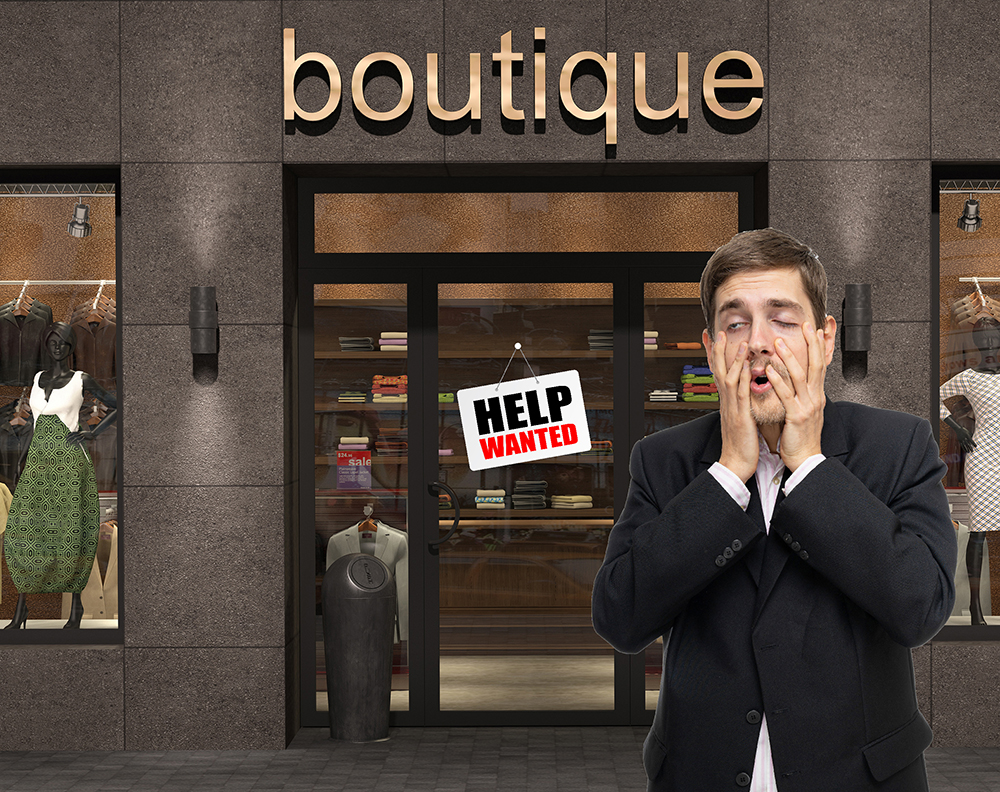 Even running a want ad every day for a year we rarely got an application. When we did get one the applicant was usually someone who couldn't keep a job, was unqualified for the job, or just making the application to fulfill their unemployment requirement.
Then I attended a seminar on recruitment. In the seminar, they told us there are basically two different types of job seekers. People just looking for a job and people looking for a career. For those just looking for a job, pay and benefits were the top considerations. But for those looking for a career, the survey showed the following considerations in order of importance.
1. Opportunity for advancement
2. Does the company show appreciation for your work
3. Being proud of what you do for a living
4. Benefits
5. Pay
So the takeaway is if you are looking for long-term employees, pay is not the most important thing to focus on.
So if we change our want ads to emphasize opportunity, appreciation, and pride over benefits and pay, will that get us more good applicants? If we continue to advertise in the same media, probably not. The reason is most of these people are not looking in the want ads. Most of them are already employed. But many of them do listen to the radio, see billboards or watch TV. So we decided to see what happens if we advertise a sales position on radio emphasizing advancement, appreciation, and pride over pay.
Here is an example of the spot we ran.
Announcer: How do you like your current job position? Do you have opportunities for advancement? When was the last time your boss showed appreciation for your work? Are you proud of what you do for a living? Hi. This is Mark Fleisher, owner, and general manager of B-98. We have a great opportunity for advancement as a salesperson here at B-98 Radio. As a valued member of our sales team, you'll be recognized on a regular basis for your effort at work. And with the training, we provide you will earn the respect of the local business community for your expertise in marketing.
If this sounds like the type of opportunity you would be interested in, give me a call
We ran this ad 24 times in one week. Got two applicants immediately. Both of the applicants heard the ad while working. One applicant was a reporter for a local newspaper and heard the ad while driving to the scene of a news story. The other applicant who was doing sales also heard the ad while driving to a sales appointment. We hired both of them and they both turned out to be extremely successful. In fact today, 25 years later one applicant is a Sales manager at a local radio station and the other was a top salesperson in retail before she retired a couple of years ago.
The takeaway from all of this is to consider focusing on the type of things you want your employees to focus on and to reach them when they are not job hunting.
Finally, I wanted to mention another non-traditional place to advertise help wanted. We have placed want ads for our clients on Facebook and Craigslist. We have seen some success from Facebook. But we had very good success with Craigslist. So if radio, billboard, or TV are a little too costly for you, you may give Craigslist and Facebook a try.